Written by Sharon Timms. Originally published 07-Mar-2018
Writer Ernestine Ulmer famously said "Life is uncertain; eat dessert first", but we say to hell with dinner and just eat dessert.
In the post most likely to put you into a diabetic coma, we present the best sweet tooth indulgences in
Port Douglas
and
Daintree
.
From chocolate farms and freak shakes to pastries the size of your head, these experiences will give you a sugar hit so hard you'll have a hangover on the way down.
1. Duke's Doughnuts
Photo by Duke's Doughnuts via FB

Without a doubt, these new kids on the bakery-block are sure causing a stir. Made by master baker Mike Miller, these artisan pieces of deep fried doughy goodness are more than just your average cinnamon doughnut.

What started as a cute hobby at the Sunday markets, is now a fully-fledged donut business and the line-ups outside local café stockists certainly prove their cult status.
Duke's flavours are as much about their fun name as they are their filling – with the likes of Daisy Duke (filled with rosella jam), the Bro-Nut (topped with Nutella & crushed hazelnuts) and The Gambler (bourbon & maple glaze).
Following these guys on Instagram is pure torture … and the only reason this selfless writer started running was to reach the Sunday Markets before the 'sold out' sign hits the ground.
2. Beechwoods Cafe
Photo by Beechwoods Cafe via FB

Get yourself more milk-drunk than a newborn baby with this little Mossman café's take on the Insta-worth freak shake.

Mason jars overflowing with ice cream toppings, sherbet cones and chocolate eclairs, these shakes are not for the faint hearted.
But fear not, intrepid sweet freaks, Beechwoods Café also has a cake cabinet chockers full of homemade delights in both grown-up and small-person size.
3. Flames of the Forest
Photo by Flames of the Forest via FB

Arriving to a secluded rainforest location by organised transport with nothing but the light of tiki torches to lead the way,
Flames of the Forest
is a dining room like no other.
With swathes of crystal curtains and a series of custom-designed bud light stars into the canopy of the rainforest, ambiance creates a spectacular stage backdrop.
All the desserts are nothing short of magical, but we can assure you, the Coconut Pannacotta will have you dreaming of a tropical escape every darn night.
4. Sassi e Cucina e Bar
Although famous for its Northern Italian seafood fare, don't let dessert pass you by at this Port Douglas classic cucina.
A convivial atmosphere and the lingering tones of Italian opera offer the encouragement to stay a while longer – the perfect excuse for cracking into the caramel of the Mango Crème Brulee.
5. Sweet Farm Tours
Fun fact: Did you know that Tropical North Queensland is the only place you can quite literally grow a cup of coffee?
The nation's heartland of dairy, coffee, chocolate & sugar farming is up this way, and on the way to the
Daintree River
you can see it in action with
Sweet Farm Tours
.
This Sweet Farm is a small family-run sugar cane and cocoa holding, where you can join a tour showcasing the sustainable farming of sugar and cocoa and offering oh-so-good tastings.
6. Grant Street Kitchen
Photo by Grant Street Kitchen via FB

Hello buttery, flaky almond croissants and gooey chocolate brownies the size of your head. Dessert for breakfast has been widely accepted as part of café culture for quite some time now, but this pastry-haven raised the bar on all things found in the pointy end of the food pyramid.
Everything at Grant Street Kitchen is baked fresh on premises and their shop is bursting with so many pastry delights you'd be forgiven for thinking you were in a Parisian marketplace.
Lemon curd cronuts, lamington doughnuts, chocolate eclairs, cinnamon scrolls… the list is as endless, as their love of butter. Go on. Treat yo'self.
7. Capannina Gelato
Capannina may not boast 17 million different flavours like other ice cream shops on the drag of Port Douglas, but this is a place of fresh local milk and other quality ingredients rather than quantity.
With traditional flavours like caramel and chocolate as well as the more fancy flavours like pear chai and banana macadamia, Capannina has the gelato magic inside them that will transport you to the Italian summer of '45.
And for the more fancy footed amongst us… sweet treat fine-dining is totally a bucket list thing you really don't want to miss out on.
8. Salsa Bar & Grill
Photo by Salsa Bar & Grill

Think about the word 'salsa' for a moment – "a collection of music or ingredients coming together to create a livelier whole". Such a perfect descriptor for this
Port Douglas restaurant icon
, which has over 20 years' experience in making people happy.
We suspect the decadently deviant Chocolate Soufflé Espresso Martini combo might have something to do with the reputation. Trust us, if you can look past it on the menu without moral corruption and physical debauchery, you're not even human. But gosh darn it, you'll be happy.
Have you been to Port Douglas? What was your favourite sweet treat?
Feature image by Grant Street Kitchen via FB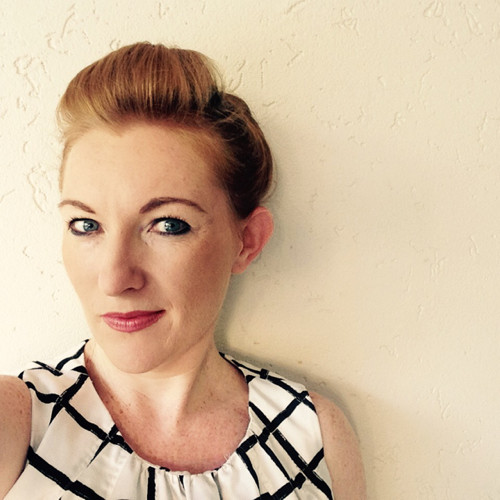 Self-confessed word-nerd, raconteur and collector of red lipsticks, Sharon Timms loves little more than the power of a good story (and finding the proofreader's unicorn, the elusive double spa...