Written by Greg McLean. Originally published 04-Oct-2017
Port Douglas has long been renowned as a foodies' paradise, but those who enjoy a tipple, can rejoice that Port Douglas now has the local bar scene to wash it all down.
Thirsty? We know you are! Quench your thirst at these top spots for sundowners.
1. Jimmy Rum's Mixing Lounge



Photo by Jimmy Rum's Mixing Lounge
13/53-61 Macrossan St, Port Douglas
(07) 4099 5912
Open 7 Days – 7pm until late
The new kid on the block, Jimmy Rum's Mixing Lounge, serves drinks with a Hollywood twist.
Former Hollywood movie producer, Jim Gorman,opened what can rightfully claim to be one of the coolest drinking establishments on the planet.
Go beyond the unassuming street frontage on Port Douglas' main strip and be transformed into a den of fine liquor, handcrafted custom leather and mahogany furniture and funky art deco wall tiles created by Jimmy and his wife, local artist, Danielle Piat.
Once you've settled in to your opulent surrounds, let Jimmy's master bar craftsmen create one of their mouth-watering concoctions such as their signature drink, Jimmy Rum's Famous Lava Chill, loaded with top-shelf liquor and fresh juices and set on fire for your enjoyment.
The drinks list is extensive and creative so be prepared to settle in for the long haul as Jimmy Rum's would not be out of place among the coolest bars in London, New York or Paris where even the rounded ice and glassware is gourmet.
2. Salsa Bar 'n' Grill



Photo by Salsa's Bar & Grill
26 Wharf St, Port Douglas
(07) 4099 4922
Open 7 Days lunch & dinner
Salsa Bar 'n' Grill has long been a local favourite for delicious food and great service -but what you might not know is that they also serve the most famous drink in Port Douglas, the Salsa Margarita.
First poured more than 20 years ago, the Salsa Margarita was created by restaurant co-owner Billy Conway after his extensive travels through the USA.
The rest, as they say in Port Douglas is history. Seriously, this drink has been satisfying everyone from Hollywood royalty, political heavyweights to visiting mums and dads ever since.
The magic recipe includes Salsa's own sour mix and equal portions of tequila and Triple Sec, which gives it a more botanical flavour than Cointreau. It's then pulsed and served over cracked ice in a Catalina tall glass - transporting you to Mexico in one sip.
Feel like more of a classic Margarita? Don't worry, they do that too alongside the ginger-infused "beer rita", the strawberry-flavoured "sunburnt cheeks" or "The Don" for Margheritas with a twist.
We recommend you set aside at least a couple of hours if you intend to venture here.
3. Hemingway's Brewery



Photo by Krista Eppelstun
Reef Marina, 44 Wharf St, Port Douglas
(07) 4099 6663
Open 7 Days from 8am-10pm
Opened in June 2016, this expansive microbrewery, bar and restaurant overlooking the Port Douglas marina is guaranteed to cleanse the palette of passionate beer lovers.
More than 100,000 litres of beer is brewed on site each year, with the communal layout encouraging visitors to relax and share their stories in the spirit of the venue's namesake.
The best way to experience what the brewery has to offer is to sample a Tasting Paddle, which serves a selection of five beers straight from the tap.
All of the beers brewed on site are named after local icons and tell their own story including Mrs Watson's Small Ale, the Prospector Pilsener, Pitchfork Betty's Pale Ale, Doug's Courage IPA, Hard Yards Dark Lager, the Four Mile and the Kick Back Ginger Beer, so stick around to hear their stories.
You can even purchase one-litre cans of each brew to take home with you.
4. BARBADOS Port Douglas



Photo by BARBADOS Port Douglas
Reef Marina, 44 Wharf St, Port Douglas
0409 121 213
www.barbadosportdouglas.com.au
Open 7 Days from 12pm til late
Just a short stroll down the marina boardwalk, BARBADOS Port Douglas has created a Caribbean vibe with its Martinique Island-style décor and delectable drinks list.
Since the venue opened in late 2015, visitors have overwhelmingly endorsed the Caribbean Mojito as their tipple of choice.
The secret house-infused rum is mixed with various fruits including pineapple to put a sweet twist on the classic cocktail with refreshing results.
BARBADOS features an extensive cocktail and wine list as well as a selection of beers on tap and boasts one of the best sunset panoramas in Port Douglas.
If you're looking for something a bit different, try the Tea for Two featuring gin, passionfruit liqueur, Triple Sec, apple juice,  lemonade, fresh lemon & lime,  served in a tea pot with two teacups. We promise you won't look at a tea party the same way again.
5. Seabean Tapas Bar Restaurant
Photo by Seabean Tapas Bar Restaurant
3/28 Wharf St, Port Douglas
(07) 4099 5558
Open 3pm-9pm Mon-Thu & 12pm-9pm Fri-Sun
If you're looking for the perfect tapas to wash down a chilled Mediterranean ale, you can't go past Seabean.
It's not only the Port Douglas' only spot to find Estrella Damm lager on tap, but this golden ale has been brewed specifically since 1874 to suit the Mediterranean climate.
Seabean has a mouth-watering menu of tapas, pinchos and paella to share with friends and make you feel like you're by the Spanish seaside.
Around half of the impressive wine list is also imported from Spain or you can opt for a fiery house sangria.
Seabean is also renowned for its Plantation rums, which pay homage to the Spanish armadas of the 15th century that gave birth to the modern rum with the discovery of sugar cane.
The pineapple rum in particular is highly recommended neat or try the Australian Green Ant Gin for something different. It's best described as bitey.
6. Watergate Port Douglas



Photo by Watergate Port Douglas
Shop 5, 31 Macrossan St, Port Douglas
(07) 4099 5544
www.watergateportdouglas.com.au
Open for Lunch & Dinner 7 Days
If diamonds are a girl's best friend, then a well-made espresso martini comes a close second for many and Watergate Port Douglas is the best spot to get your fix.
Watergate is a groovy bar and restaurant tucked away just off the main street of Port Douglas renowned for the quality of their cocktails.
Their espresso martini achieves elegance through simplicity, using their own vanilla vodka and fresh espresso, shaken really hard and topped off with just the right amount of coffee beans.
Once you've enjoyed your espresso martini, you'll probably want to stick around to experience some more cocktails crafted with their own in-house syrups such as the Geisha Girl, topped up with fresh strawberries, vanilla vodka, strawberry liqueur and guava juice.
Watergate also has a fantastic selection of whiskeys and bourbons to choose from.
7. The Tin Shed
Photo by The Tin Shed
7 Ashford Ave, Port Douglas

(07) 4099 5553
www.thetinshed-portdouglas.com.au
Open 10am-10pm 7 Days
With an expansive deck overlooking the Dickson's Inlet, The Tin Shed is a great spot to indulge in a Bloody Mary if you're searching for a heartstarter.
You can't help but feel like you're on holidays sitting here soaking up the views to the Daintree Rainforest and Coral Sea.
The Tin Shed also has a tasty and affordable lunch and dinner menu, but its breakfast on Sundays draw the biggest crowd.
We recommend digging into a big breakfast on Sundays before wandering across to the park to the famous Port Douglas Markets.
There's also the Bacardi Bar cocktail lounge upstairs if you'd like something more fancy.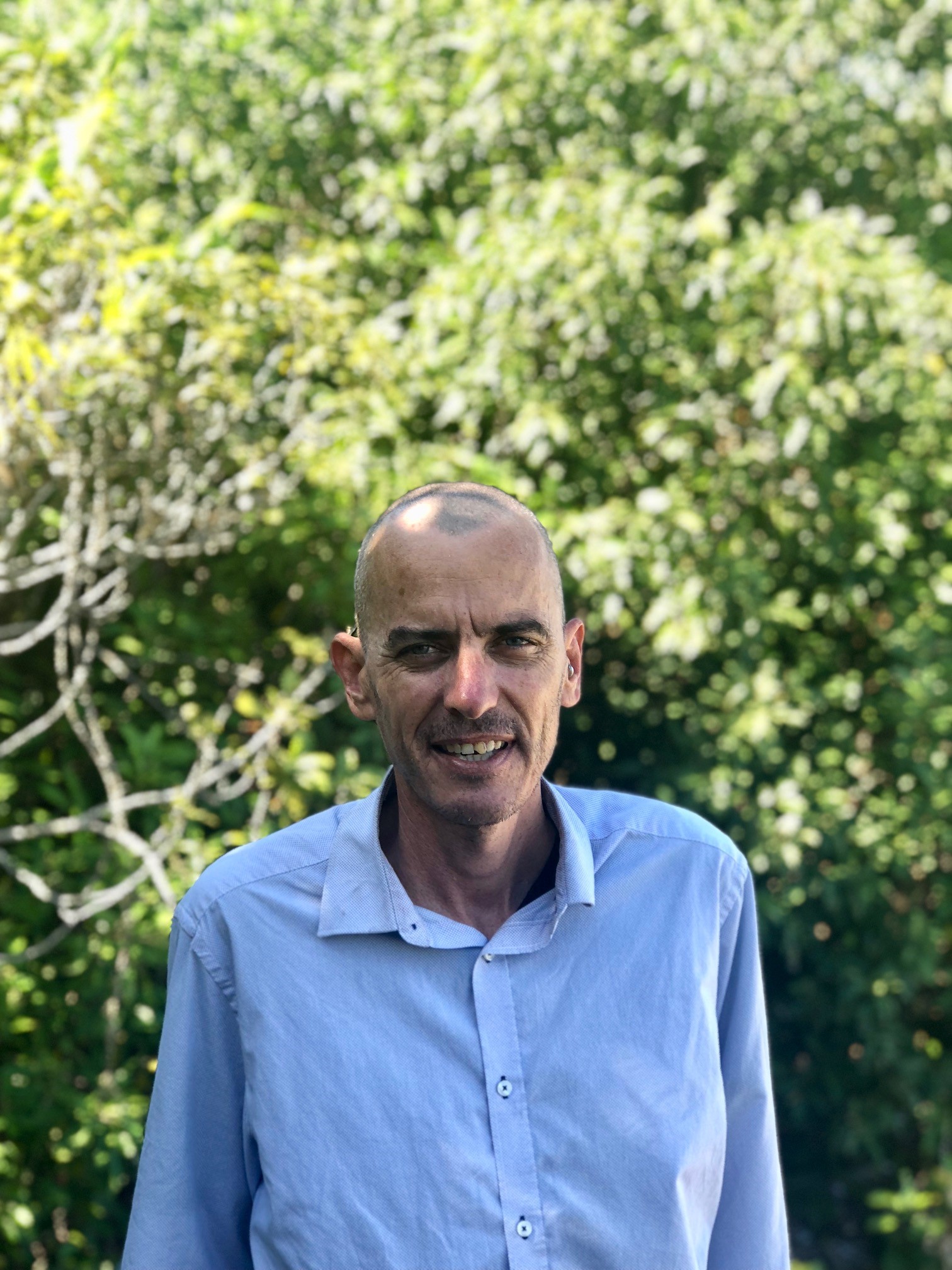 Greg can be found exploring parts of Port Douglas & the Daintree off the beaten track, usually in bare feet, as the operator of independent tour agency Adventures Port Douglas & Daintree.