Written by Alicia Raiti. Originally published 03-Nov-2017
The words 'winter warmer' gather new meaning in Port Douglas, the tropical town an hour north of Cairns which dishes up a taste of tropical weather 365 days of the year.
It's a place where 'summer like' days are filled with adventure, and can easily turn into long, lazy nights sipping cocktails and enjoying the fresh produce on offer up here.
It's ambitious to discover all of its natural beauty – where the rainforest meets reef – in just one weekend. That's why you need my handy 72-hour guide:
THURSDAY

4pm: Welcome Cocktails
It's 4pm on Thursday and we've arrived at Thala beach Nature Resort. It's a Tropical North Queensland welcome, sipping welcome cocktails, served with uninterrupted views of the Coral Sea.
We are taken to our Coral Sea Bungalow – where the rooms are designed to make you feel like you are on your own on an island – but in reality Port Douglas is only a short 15 minutes away.
6.30pm: Dine in Style

Rai, Thala's cocktail expert whips us up a personalised passionfruit, pineapple lychee cocktail. He's one of those cocktail masterminds where you can give him almost any brief and he'll come back to you with a cocktail that's out-of-this-world good.
Lucky it's not far to go for dinner either - Thala Beach Nature Reserve's restaurant Ospreys heroes local produce from the Port Douglas markets every day, which keeps guests on their toes with a changing menu every day.
Our picks were the soy and ginger beef tempura nori roll with beef tataki and pickled wakame salad, enoki mushroom aburi and wasabi aioli.
For dessert, try the lime and almond tart with coconut cream jelly, lime curd, coconut sorbet and toasted meringue.
FRIDAY:

6am: A picture perfect sunrise

A short buggy ride over to Thala Beach Nature Reserve's Oak beach, you'll find an insta-worthy sunrise over the Great Barrier Reef. The beach is completely untouched and we were the only ones on it for the sunrise show – making the early wake up call completely worth it.
12pm: A day tour to remember

From the Port Douglas Marina, we went out with Tropical Journeys' Aquarius. The luxurious yacht guarantees lots of space to stretch out while you head to the reef.
Once at the Outer Reef we were able to snorkel literally straight off the back of the boat – giving us more time to spend with Nemo, giant clams and amazingly bright coral.

The team at Tropical Journey's know that snorkelling is hungry work – and kept us well fed during the day with massive buffet lunch spreads and the tastiest chocolate brownies for dessert.
7pm: Seafood & Sheraton after sailing

Tonight we stayed at the recently refurbished Sheraton Port Douglas – complete with two hectares of lagoon pools and a swim out bar. The instagram opportunities don't stop there - try the seafood buffet onsite for the best local catch.
Looking for more places to stay? We've done the leg work in this post.
Saturday

7am: Back to Country

We are met by Geoff from Back Country Bliss Tours for a day trip through the Daintree. This tour is super intimate – and we were one of only three people. The day trip covers Cape Tribulation – a prime photo spot where the Daintree Rainforest and the Great Barrier Reef meet each other.
The day includes a Jungle Surfing Canopy Tour through the Daintree Rainforest. This took us into the heart of the Daintree on a guided tour through six platforms, seven ziplines and the world's first human hamster wheel cable lift.
Tip: Bring a friend so you can both photograph each other zipping through the 19-metre heights.

The day ends with a Daintree river cruise, where we came close to crocodiles - a once-in-a-lifetime opportunity.
7pm: Dinner Options

Down to business. Port Douglas is renowned for its amazing food and great spots for sundowners so we knew we wouldn't be disappointed in the foodie stakes.
For lazy afternoon drinks – try Barbados at the marina. Our pick was the 'dodo bird' cocktail - a combination of Belvedere Pink grapefruit Vodka, St Germain Elderflower, strawberry puree, topped with ginger beer. You'll be set for a lazy afternoon in a beautiful setting with some great tunes.
For dinner – try Nautilus for seafood. Nautilus has been in Port Douglas for 60 years and it definitely did not disappoint. The area is renowned for its coral trout; we had the Nautilus whole coral trout and loved it.
For after dinner drinks – set your sights on Jimmy Rum's Mixing lounge. The atmosphere of this lounge is a bit of a cocktail in itself – a mix of intimate, classy but still with really fun vibes. Take it from me, the bartenders are amazing and the drinks list is way too long to attempt in one night.
How would you spend 72 hours in Port Douglas? Tell us in the comments below.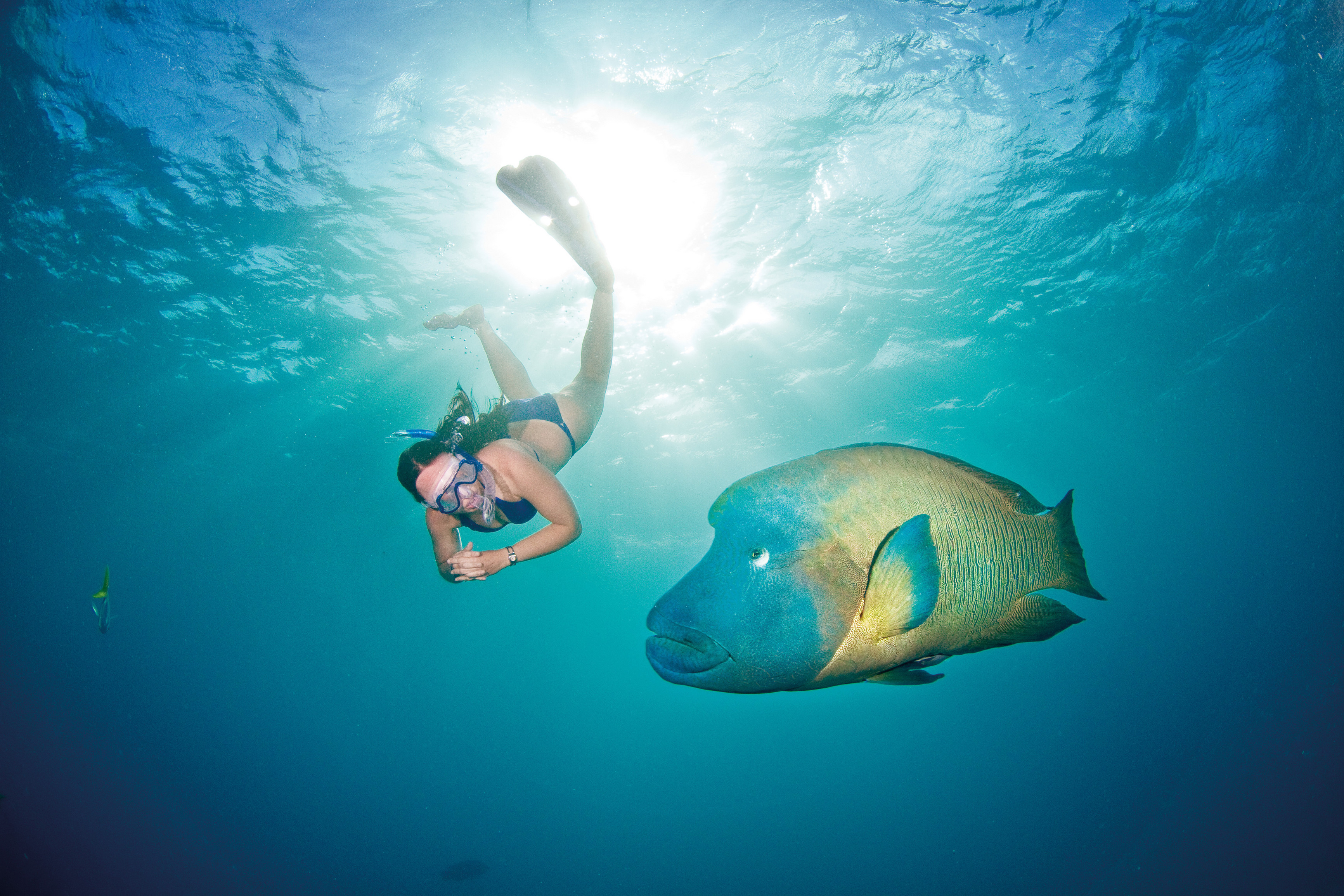 Alicia travelled to Port Douglas and Daintree as a guest of Tourism Port Douglas and Daintree. The contents of the blog are her personal opinion and thoughts.