Written by Chelsea Mee. Originally published 06-Sep-2017
It's a familiar thought process that happens among all parents of school-aged children: "No, it can't be… didn't we just start another term?" Then. That moment. The moment you realise school holidays are upon you and you've got around 14 days of fun family time ahead with your little terrors angels.
The next moment quickly brings the thought, "What on earth will we do with them?"
Before you start speed-dialing grandma, we've lined up 13 fresh ideas for having fun with your kids these school holidays – that's one new activity for every day – to banish the "I'm bored" blues. At least for this round of holidays.
1. Send them to work
Well, when it's fun it's not really 'working', but every school holidays the team at Wildlife Habitat open their gates for school-aged kids to fulfil their inner 'Wildlife Warrior' dreams, where they become a 'Junior Keeper' for the day.
From feeding the animals to caring for the injured at the animal hospital, it's a fun day out for them (and a great way for you to enjoy some alone time!).
2. Watch them swing through the jungle
You'll be following of course because Jungle Surfing is way too much fun to just let the kids do it.
Work together as a team and conquer fears of heights (don't worry, it's totally safe!), with the backdrop of the Daintree Rainforest to enjoy.
3. Take an art class
Tucked behind the main street in Mossman you'll find a special soul named Binna, who, apart from being a renowned Aboriginal artist, runs classes from his studio each day.
Paint your own burnie bead or boomerang and take it home.
4. Go sailing
A day trip to Low Isles is a must-do for families, here's why: It's close to Port Douglas, with a sailing time of about an hour.
You can get off the boat to explore the island and hang on the beach like a real-life pirate. And the biggest plus, you can snorkel right off the beach and find Nemos and sea turtles.
5. Go to the park
Not just any park, Rex Smeal Park in Port Douglas offers parents a stunning vista of the mountains of the Daintree Rainforest to enjoy a sunset picnic while the kids play on the pirate-themed playground, or burn up their remaining energy with a ball and their imagination.
6. Hand feed a crocodile
Okay, this may not sound too child-friendly, however, the folks at Hartley's Crocodile Adventures have ensured that feeding a croc actually can be.
The sound of this ancient beast's jaws snapping shut around a chicken carcass will stay with you forever, but your kids will really get a kick out of it.
7. Spot a crocodile in the wild
If hand-feeding isn't your thing but a leisurely boat cruise with an experienced local guide leading the way sounds spot on, we suggest heading north to the Daintree River.
That way you can meet Scarface, Lizzy and her babies from afar. Everybody wins.
8. Ride the Choo Choo
Back in the day, Port Douglas was covered in sugar cane and today the rail network that serviced farms still works, largely due to volunteers with a passion for coal engines.

Our little 'engine that could' is called the Bally Hooley. Taking you through mostly unseen parts of Port Douglas, from Choo Choo's Café to the Reef Marina (think: beer stop), it's fun for the whole family.
9. Get your babes to the beach
Building sand castles or playing beach cricket on Four Mile Beach will keep them entertained all morning, before a short venture into Macrossan Street for lunch.
10. Go to the Outer Great Barrier Reef
Glass-bottom boats, underwater observatories and life jackets make visiting the reef possible with kids of all ages. Plus, Quicksilver's pontoon is a perfect for a gradual water entry, as well as spreading out and catching some glorious sun.
11. Spend the night in the rainforest
The Daintree Rainforest is more than a day trip – it's a whole world of wonder ready to explore. The Daintree Discovery Centre will keep your kids busy for hours alone (check out their neat headsets explaining all the cool facts about the rainforest in a language they get) before checking into the Cape Trib Beach House and sitting by the bonfire.
12. Go for ice-cream
Sure, Port Douglas has some delicious gelato options on Macrossan Street, but for ice-cream worth driving for you need to go north.
The Daintree Ice Cream Company produces a whole range of flavours you haven't even heard about, let alone tasted, straight from their fruit orchard.
13. Ride the 'Junk'
Allow us to explain, it's a Chinese Junk – the Shaolin (not the rubbish bin).
She's every bit historical and pirate-like as you would expect, from her stunning timber decks to her red dragon-embossed sails. Take the kids for a pre-dinner sail or go to Low Isles for the day.
What are your favourite things to do with kids during the school holidays? Share with us in the comments below.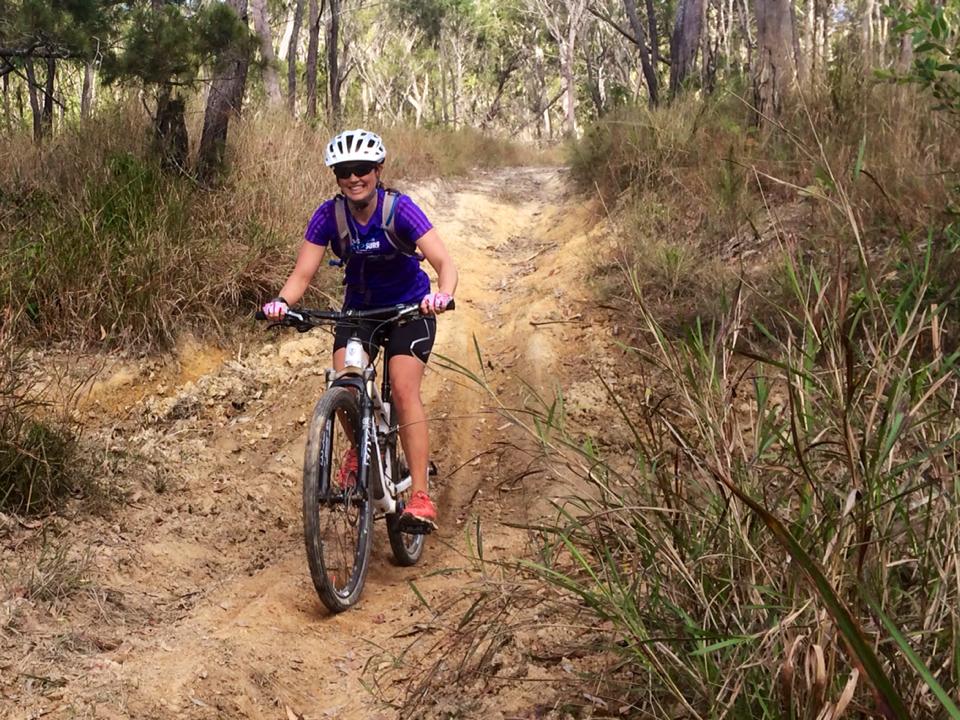 Independent adventurer turned toddler-chaser. A bike-loving lass who loves to get (a little) dirt on her face while exploring trails on her MTB and getting a close up view of epic scenery you'...