Written by Emily Robertson. Originally published 12-Dec-2017
What would you do if you had time up your sleeve in the oldest rainforest in the world?
Would you swim in ancient rock pools? Hike to secluded waterfalls? Or would you set out on a safari to spot the largest reptile known to man, the saltwater crocodile?
From spotting rare animal species to embarking on 4WD adventures, there's more to see and do in the Daintree than get your flora fix.
With over 17,000 hectares of lush rainforest to explore, it's easy to become overwhelmed in this Wet Tropics wonderland.
That's why you need a guide. Cue the checklist and try these 11 things to do in the Daintree on for size.
1. Encounter animals you won't find anywhere else
As the most biologically diverse rainforest in the world with the highest variety of flora and fauna, it's no surprise the Daintree is a sanctuary for thousands of wildlife species, including a few extraordinary animals you won't find anywhere else.
From colourful butterflies to striking cassowaries, check out these 10 rainforest animals that can only be found in the Daintree Rainforest.
It's your only chance to see these one-of-a-kind creatures, so be sure to pick up an wildlife information guide book from the Daintree Discovery Centre or join a tour to get spotting.
2. Explore the rainforest walking tracks
Explore Australia's most famous rainforest on foot.
Up here, all tracks lead to paradise - with boardwalks winding through dense forest floors, opening out to cascading waterfalls, and finishing at calming rock pools where you can even take a dip.
For an orientation, start your Daintree walking experience at the Daintree Discovery Centre, where you can hire an audio guide and embark on five easy self-guided tours such as the Cassowary Circuit and the Bush Tucker Trail.
All tracks wind along 400m of elevated boardwalks that loop around the forest in different directions, from canopy to creek.
Not big on wandering aimlessly? Let an experienced guide from the Daintree Discovery Centre take you along the trails, including a 11m high aerial walkway through the rainforest canopy to a 23m high tower overlooking the treetops.
Make the most of your time in the Daintree with a full or half day guided tour with Daintree Discovery Tours to tick off the must-see spots like Mossman Gorge, Cassowary Falls and the Daintree River.
3. Learn about the Indigenous history of the area
Connect with the ancient beauty of this land traditionally owned by the Kuku Yalanji people.
From stories and myths to deeper understandings of the natural importance of the Daintree, get to know the custodians of this land with a guided Dreamtime Walk from the Mossman Gorge Centre along off-the-beaten-tracks to significant Indigenous spots.
The tour begins with a traditional smoking ceremony to cleanse the guests before entering sacred land. Stories are told by the guides as they take you through the rainforest to a special ceremony site.
You'll watch an ochre painting demonstration before sitting down to tea and damper - the perfect end to this tour.
4. Chase the sparkling waterfalls
More than just dense rainforest, this is waterfall country too.
If you're on a quest to make a splash, cool off in one of the freshwater rock pools like Emmagen Creek, Mossman Gorge, or set out on a safari tour to a cascading waterfall like Cassowary Falls.
5. Drive right through it
Keen to get amongst the action? Fasten your seatbelt and get ready for a bumpy ride through a World Heritage-listed area where you can roll down the window and get so close to nature you can still reach out to grab the branches.
Take a 4WD adventure with Daintree Safaris through the thick of it all, from rainforest and creek crossings to Cape Tribulation Beach.
Check out this guide to see what other adrenaline inducing adventures through the Daintree you can experience.
6. Go from rainforest to reef in the blink of an eye
Swap the emerald shades of the Daintree for the blue hues of the Great Barrier Reef, and move between two World Heritage-listed sites in just a few steps
To see where the two collide, walk along Cow Bay where the rainforest grows right to the sand.
From Port Douglas' Daintree, it's a short boat ride to explore the underwater oasis of the Low Isles before retreating back into the rainforest.

For a guided tour, book in for a rainforest to reef experience with Daintree Discovery Tours which takes in Mossman Gorge, Cape Tribulation Beach and Cassowary Falls.
7. Fulfil your tree-house fantasies
Daintree Eco Lodge and Spa offers up your chance to act out your George of the Jungle dreams and live amongst the trees. Unlike George though, you'll do this one in luxury.
Think a wooden treehouse perched on stilts so you can sleep in one-thousand thread count sheets while looking out over a canopy of trees.
You can forget Enya to fall asleep to - it's all about the Mossman River that babbles through the property along with the bird song of tropical birds who'll provide the soundtrack to your stay.
Either way, even with or without a spa treatment at their onsite Daintree Wellness Spa, you'll leave this rainforest retreat more rejuvenated than you arrived.
8. Taste the Daintree, literally
For a fruit tasting experience that will treat your tastebuds to the flavours of the area, pay a visit to Cape Trib Farm.
Owners Merryn and Jeremy Blockey take you on a tour of their farm with a walk through the fruit trees, detailing their origins and growth process before setting down to a smorgasbord of tropical fruits.
Stay onsite at the farm in one of five cabins that offer views over Thortons Peak and experience farm life in the tropics.
9. Get off the grid in the ultimate beach house



Photo by Coconut Beach House
If your idea of paradise includes the beach at your doorstep, days spent snorkelling and nights kicking back beside a fire pit, then Coconut Beach House should be at the top of your holiday home list.
Waking up mere metres from a secluded beach with the Daintree Rainforest as your backyard, the hustle and bustle of daily life slips away with the sway of the trees in the breeze.
If you're after an adventure, a five minute drive to the heart of Cape Tribulation puts rainforest and reef activities at your fingertips.
10. Explore the area on two wheels



Photo by Freeride Electric Adventure Tours
Jump onto a mountain bike and take on the forest tracks with Free Ride Electric Adventure Tours.
You won't have to worry about working up a sweat - these high-powered electric bikes ensure you explore with ease.
With trails to suit all riding abilities, delve into the depths of the rainforest at Mason's Swimming Hole, a spot where you'll experience water crossings and dense forest and see wandering wildlife.
11. Satisfy your sweet tooth
Photo by Daintree Ice Cream Co
You can feel good about treating yourself to a Daintree Ice Cream Co frosty treat.
Made from home-grown fruit, this ice cream adds a healthy and delicious twist to a traditional dessert - you won't find any ordinary flavours here but refreshing and exotic fruity experiences. Banana, mango, or jackfruit ice cream anyone?
Making the treat even sweeter is the conservation efforts of the owners Dave and Jenna, who have a dedicated section of their farm for rehabilitating injured and orphaned local wildlife.
Still not convinced?
You'll be packing your bags once you see this list of draw-dropping reasons to visit Port Douglas and the Daintree.
Have you been to the Daintree? Tell us what you got up to in the comments below.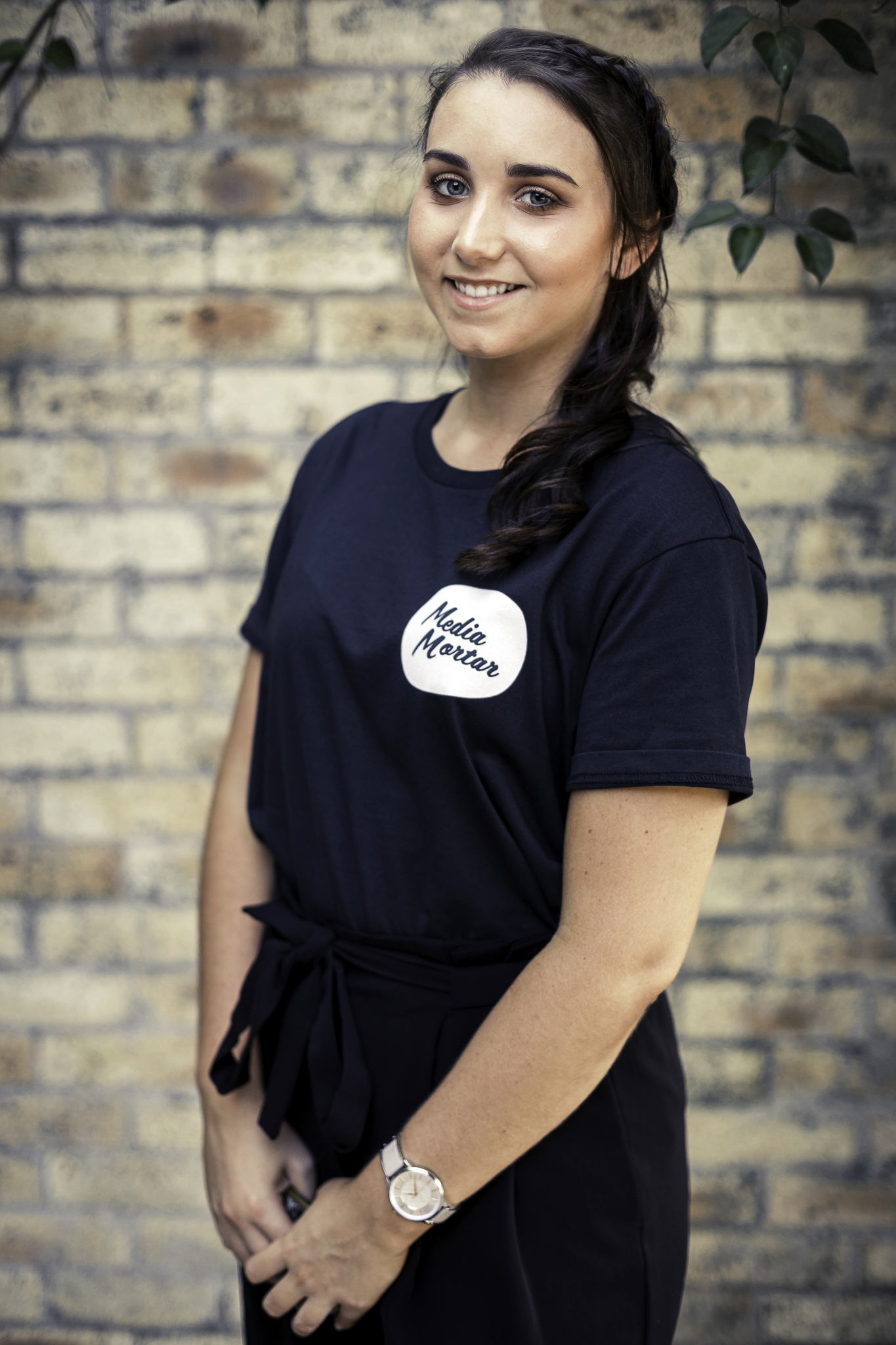 Despite moving to the big smoke of Brisbane after growing up on the coast of Central Queensland, Emily is still a small country town girl at heart. A lover of sunshine and all things sweet, on...