Written by Chelsea Mee. Originally published 20-Sep-2017
One of the most intoxicating things about this place is that there is just so. Much. Nature. And it's all so accessible.

A 20-minute bike ride out of Port Douglas and you're in the Mowbray Valley, en route to the holy grail of hardcore MTB riders –  the Bump Track – and beyond.
Another 20-minute drive and you're exploring the Daintree National Park and a 15-minute boat ride (it's a fast one), and you're about to snorkel over some of the prettiest reefs of the Great Barrier Reef. See what we mean?
If you're up for exploring nature's playground and getting a serious dose of adrenaline while you're at it, here are 11 things you need to tick off your outdoor adventures brag list, pronto:
1. Go mountain bike riding
Adrenaline-seekers have an epic downhill to take on with the Bump Track, a historic gold rush trail linking Port Douglas to the goldfields in the Tablelands.
It all starts with a thigh-burning 2km incline before plunging into 4km of bumping, rolling, mountain-stream-splashing action with a graded descent (beware the steep drop into the stream). Take the slow way home with a scenic finish along Four Mile Beach back to town to get your heart rate back to normal.
But there's also stunning trails through national park that lead to remote waterfalls and rainforest creek crossings. It's best to go with an experienced local rider who offers MTB tours as the trails aren't so well marked. Back Country Bliss and Bike n Hike know the ins and outs of the spiralling tracks.
2. Get above it all
View the spectacular scenery like the osprey do and glide over Port Douglas, the Daintree Rainforest and the Great Barrier Reef Drive by micro-light or hang-glider.
You can stop at Rex Lookout for a quick glide or take off from Cooya Beach just north of Port Douglas with Updraught Microlights.
3. Go surfing (in the jungle)
While our stunning reef prevents any real wave action, we like to surf a little differently in the north – via a zipline.
Get the heart started on the Human Hamster Wheel at Jungle Surfing Canopy Tours before you clip on for the seven-zipline journey through the canopy of the Daintree Rainforest – a landscape older than the Amazon – with views as far out as the Great Barrier Reef.
4. Drive the Bloomfield Track
The sealed road ends at Cape Tribulation, but this is where the fun begins for the off-roaders. The Bloomfield Track offers secret freshwater swimming holes and isolated tropical beaches, with some steep climbs and creek crossings – all the way to Wujal Wujal, where you'll be rewarded with the 'not-safe-to-swim-at-unless-you're-a-croc', Bloomfield Falls.
While you're up there, head to one of Australia's most iconic pubs, The Lion's Den, for a feed or a bed.
5. Make like a mountain goat
Put your hiking boots on and conquer the rainforest-clad mountains of Manjal Jimalji (Devil's Thumb), 17km north of Mossman or Mt. Sorrow via Cape Tribulation and be rewarded with epic rainforest-meets-reef views. Be warned – both walks are not for the faint-hearted!
Keep your eyes peeled for Boyd's forest dragons and expect steep climbs and log scrambling in some places.
6. SUP the Mossman River
Experience the clear flowing waters of the Mossman River from the top of a stand-up paddleboard with Windswell.
It's soft adventure, but the rainforest canopy views above are totally worth it.
7. Ride through the Daintree Rainforest
Mountain biking not for you? Jump on an electric mountain bike instead and connect with nature on a ride through the mystical Daintree Rainforest with Freeride Electric Adventure Tours.
8. Sprint to the reef
In less time than it takes to cook rice, you could be snorkelling over pristine coral and vivid marine life at Low Isles off Port Douglas, or around Undine Reef off Cape Tribulation. How? Via super-fast-rubber-ducky-type-boat-with-big-engines with Reef Sprinter and Ocean Safari
Strap in, because you're likely to get a little air time with all that speed, but hey, it's all in the name of adventure.
9. Meet the minkes
Did you know Port Douglas is the only place in the world where you can legally swim and interact with the elusive minke whales? From June to about September, the Coral Sea is where the whales come to escape the freezing water further south and have their babies. (We knew Port Douglas was a great winter escape/babymoon destination, but it seems the whales have caught on too.)
Book ahead with a liveaboard tour like Poseidon, Tropical Journeys or Silversonic to get you on the list.
10. Saddle up
There's aren't too many places left in the world where you can feel as wild and free as riding along the sand where two World Heritage-listed areas collide.
Enjoy the exhilaration of horse riding along rainforest trails before letting loose cantering along a deserted beach at Cape Tribulation with Cape Tribulation Horse Rides.
What are some of your favourite outdoor adventures? Share with us below.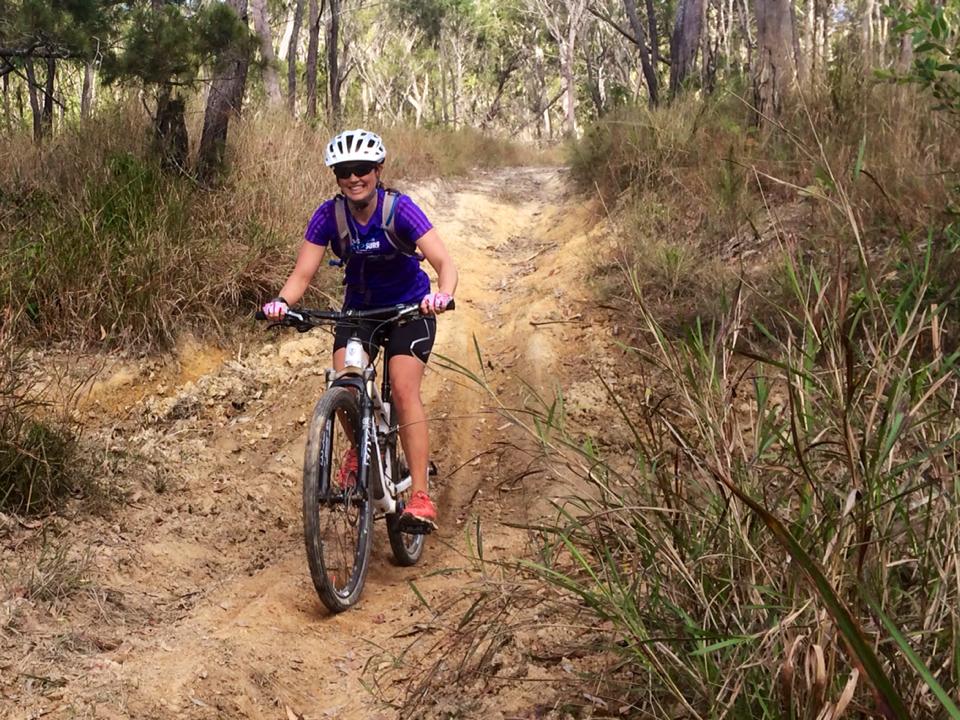 Independent adventurer turned toddler-chaser. A bike-loving lass who loves to get (a little) dirt on her face while exploring trails on her MTB and getting a close up view of epic scenery you'...